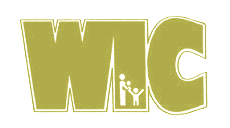 WIC Program (Women, Infants and Children)
Are you pregnant or breastfeeding? Do you have a child under the age of five? Then WIC may be for you! It's easy to apply and many working families qualify.
WIC provides an eWic card  to buy healthy WIC foods and provides ideas on preparing healthy meals for families. WIC can also connect you with other health care you may need.
WIC clinics are held at various locations in Onondaga County. For more information, visit ongov.net/health/WIC or call WIC at (315) 435-3304.
Click here to read the USDA Nondiscrimination Statement