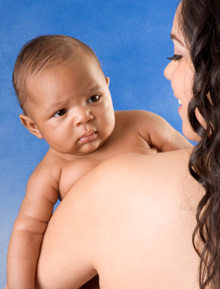 Healthy Families offers services for infants, children, new moms, and parents.
Our program can help you with:
Applying for health insurance
Applying for Public Assistance
Applying for SNAP (Supplemental Nutrition Assistance Program/Food Stamps)
Baby growth and development
Breastfeeding support
Children under 5 who have a developmental delay or disability
Domestic violence issues
Family planning
Finding daycare
Finding a dentist
Finding a doctor for you and your baby
Getting health screenings
Immunizations (shots for children)
Lead testing
Nutrition
Parenting for moms and dads
Prenatal Education
Referrals for mental health and depression
Referrals for substance abuse and alcohol issues
WIC (Women, Infants, and Children)
Free and confidential home visits are available to you at your home or at another location that works for you. Call us at (315) 435-2000 today!
Read With Your Baby From the Start!
Even when babies are too young to understand words and pictures on a page, they benefit from reading. Watch 8 month-old Caroline's progress over the next several months as she grows in her love for books.
Enroll your child today in the Literacy Coalition's Imagination Library!